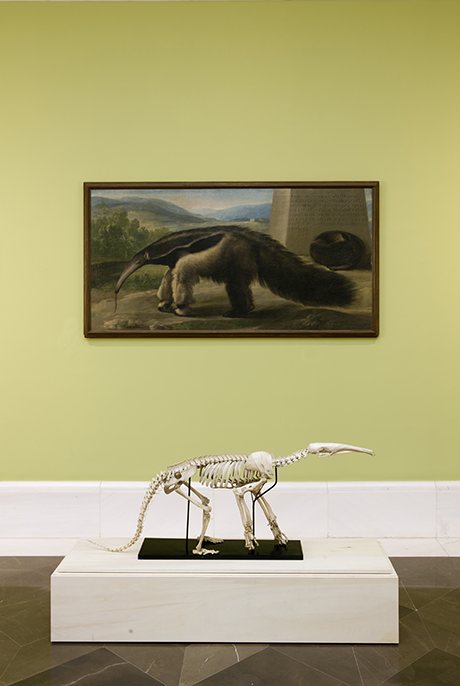 A Prado installation in front of the Antón Meng workshop's His Majesty's Anteater. Photograph: Pedro Martinez De Alborno
Also interesting mention of how artists are being subsumed by curators in power.
"

Cabinets of curiosities were a strange bridge between atavistic myth and dawning scientific reality. As such, their revival speaks to our own vexed relationship with the natural world, at a time when we seem bent on destroying it – partly as a result, some might say, of the schism between science and art. However, few of the contemporary artists attempting to emulate the exotic appeal of the wunderkammer

(wonder cabinet) could compete with what is happening in continental Europe, where curators have some of the most famous works of art in the world to play with."
Hoare, Philip. "Museum and gallery curators reopen the cabinet of curiosities concept" The Guardian. January 13th, 2014. Web.